UPDATE: PALOMA HAS BEEN ADOPTED! CONGRATULATIONS PALOMA!
I was happy to partner with the New Jersey based rescue group, It's A Ruff Life Rescue, to create a series of images to help get Paloma adopted. I fell in love with this sweet girl during her visit to the studio. She gave out lots of hugs and kisses!
Paloma is a 1 year old in foster care. She is a petite 35lbs and thought to be a lab/pit mix. If you are interested in finding out more about Paloma, please email aruffliferescue@gmail.com. You can also visit It's A Ruff Life Rescue's Facebook page. Please consider supporting the efforts of this rescue group. They are working tirelessly to help out so many animals who need a good home.
Paloma is ready for her fur-ever home.  More Paloma images coming soon!
Pin It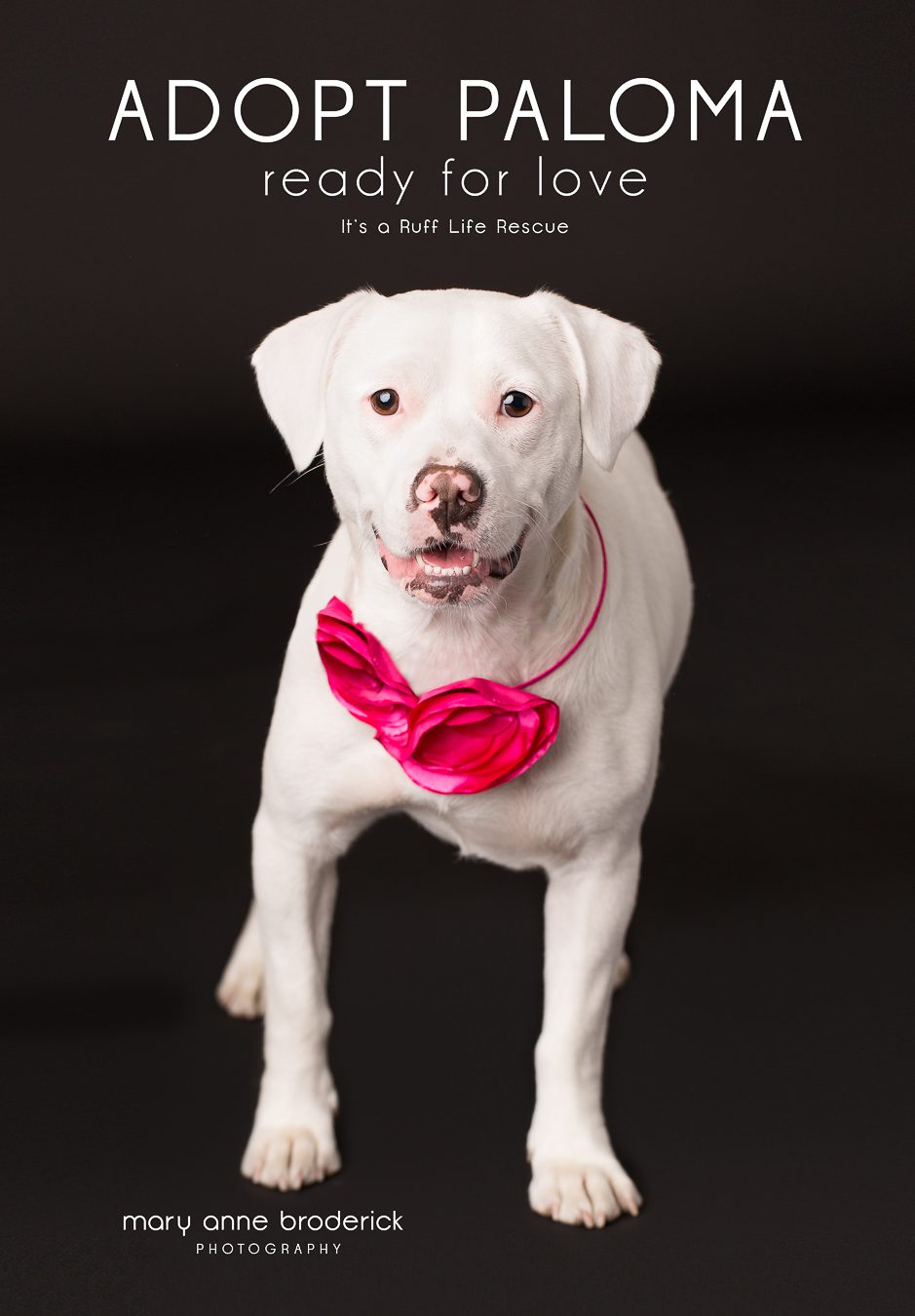 Pin It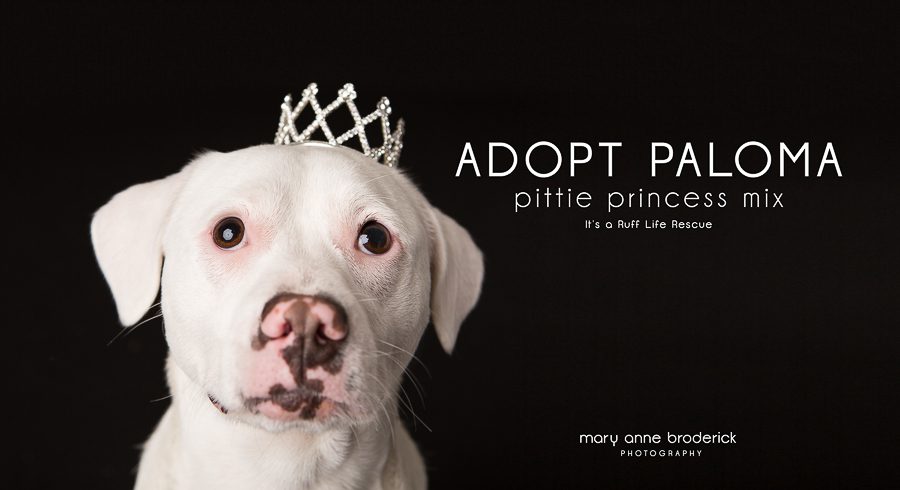 Pin It

Pin It

Pin It

Mary Anne Broderick is a New Jersey pet photographer specializing in dog photography and pet photography. Contact the studio at info@maryannebroderickphoto.com to book your portrait session.
View the personal pages of other pets photographed by Mary Anne Broderick here.
Please leave some love notes below for Paloma.