Scarlet Diamond (also known as little one) is a 6 month old cream point Himalayan cat. She came to her home from the same breeder as her sister Paisley Pearl. See photos from Paisley's photoshoot here.
Fun Scarlet Diamond Facts
On her first day in her new home she was like a tiny little cotton ball. She was so timid and shy she wouldn't even open her eyes.
She waddled when she walked and was pounced on unmercifully by her sister. That lasted about 2 days until she stood her ground and pounced right back.
The 2 sisters bonded and now always look out for one another. She emulates Paisley and simply adores her.
Scarlet is a little cuddle bug who sleeps beside Mommy and is quite talkative when she purrs and meows, both together.
Her favorite toy is her blue mouse who she insisted come along to the photo shoot.
She has now become the instigator in play sessions with her sister and chases her despite the fact that Paisley is twice her size.
The vet discovered that her skull is pointed like a diamond…this was after she was given the name of Scarlet Diamond. Her name was meant to be.
Dear Scarlet Diamond – you are a lucky girl to have a mom and aunt who love you so much not to mention your big sister Paisley. You are such a beautiful kitten and look amazing in your portraits. I can't wait to see you and Paisley again.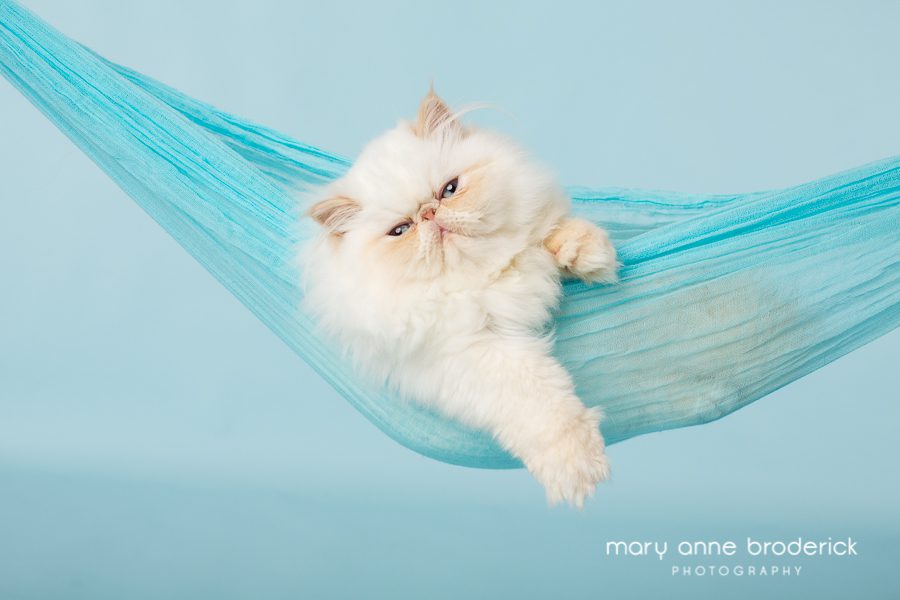 Pin It

Pin It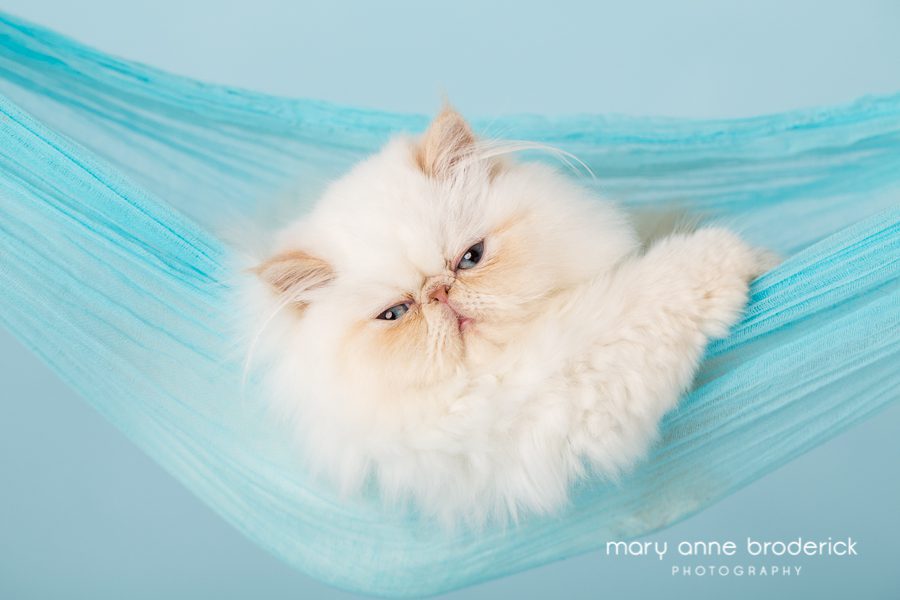 Pin It

Pin It

Pin It

Pin It

Pin It

Pin It

Pin It

Pin It

Pin It

Pin It

Pin It

Pin It

Pin It

Pin It

Mary Anne Broderick is a New Jersey pet photographer specializing in dog photography, cat photography and pet photography. Contact the studio at info@maryannebroderickphoto.com to book your portrait session.
View the personal pages of other pets photographed by Mary Anne Broderick here.
Leave some love notes below for Scarlet Diamond.