Kobe is a 16 year old seal point Ragdoll cat. The Ragdoll breed is best known for having a docile affectionate nature and is often referred to as a "dog-like" cat due to their tendency to follow their humans around and their ease at being physically handled. This is very true of Kobe. He is adored by his humans and leads a charmed life.
Fun Kobe Facts
Loves drinking water from the bathroom faucet
Enjoys eating whip cream
Thinks he's a dog – will give you kisses on command
Greets you at the front door when you come home
Loves sleeping under blankets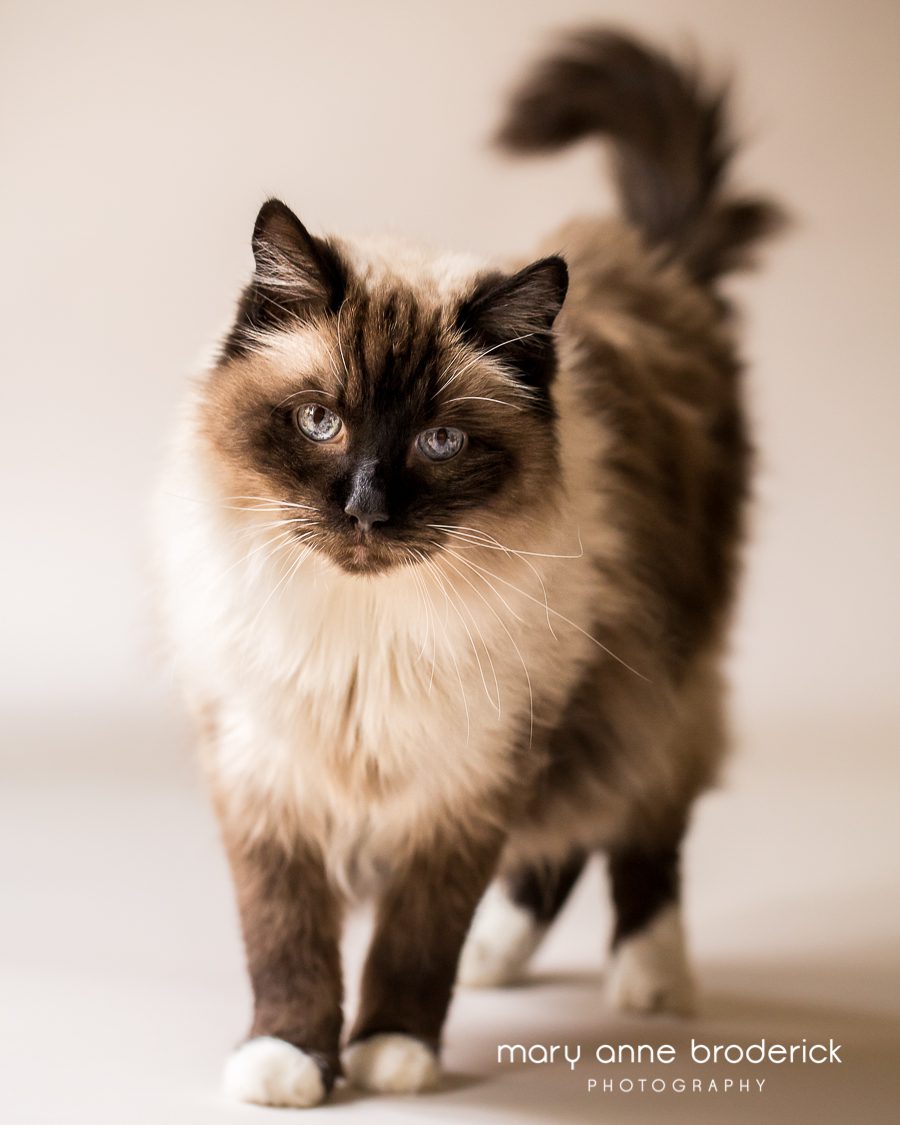 Pin It

Pin It

Pin It

Pin It

Pin It

Mary Anne Broderick is a New Jersey pet photographer specializing in dog photography, cat photography and pet photography. Contact the studio at info@maryannebroderickphoto.com to book your portrait session.
View the personal pages of other pets photographed by Mary Anne Broderick here.
Leave some love notes below for Kobe.