Lucy Meatballs is an English Bulldog who just turned 2. She responds to Lucy and Meatball.
Fun Lucy Facts
She has a fierce wiggle butt which has ultimately earned her the nickname Meatbutts.
She loves to have things on both sides of her and wedges herself wherever she sees an opportunity for this, such as between the couch and ottoman, the arm of the couch and a pillow, or when someone is sitting with their legs in a V position.
This girl loves to eat anything she is able to access. She especially loves eggs and comes running if she hears the word. She's also a big fan of watermelon.
She snores the second she falls asleep…and sometimes when she's awake.
She loves ears. She licks every person's ear she can reach.
Her jowls are stuck behind her teeth probably 50% of the time.
Her dad is brindle. Her skin is actually brindle which you can really see when she's wet.
She thinks she is a huge dog. This is amusing when she's around an actual huge dog.
Most dogs "shake" or give "paw." Lucy "high fives." She's so hip.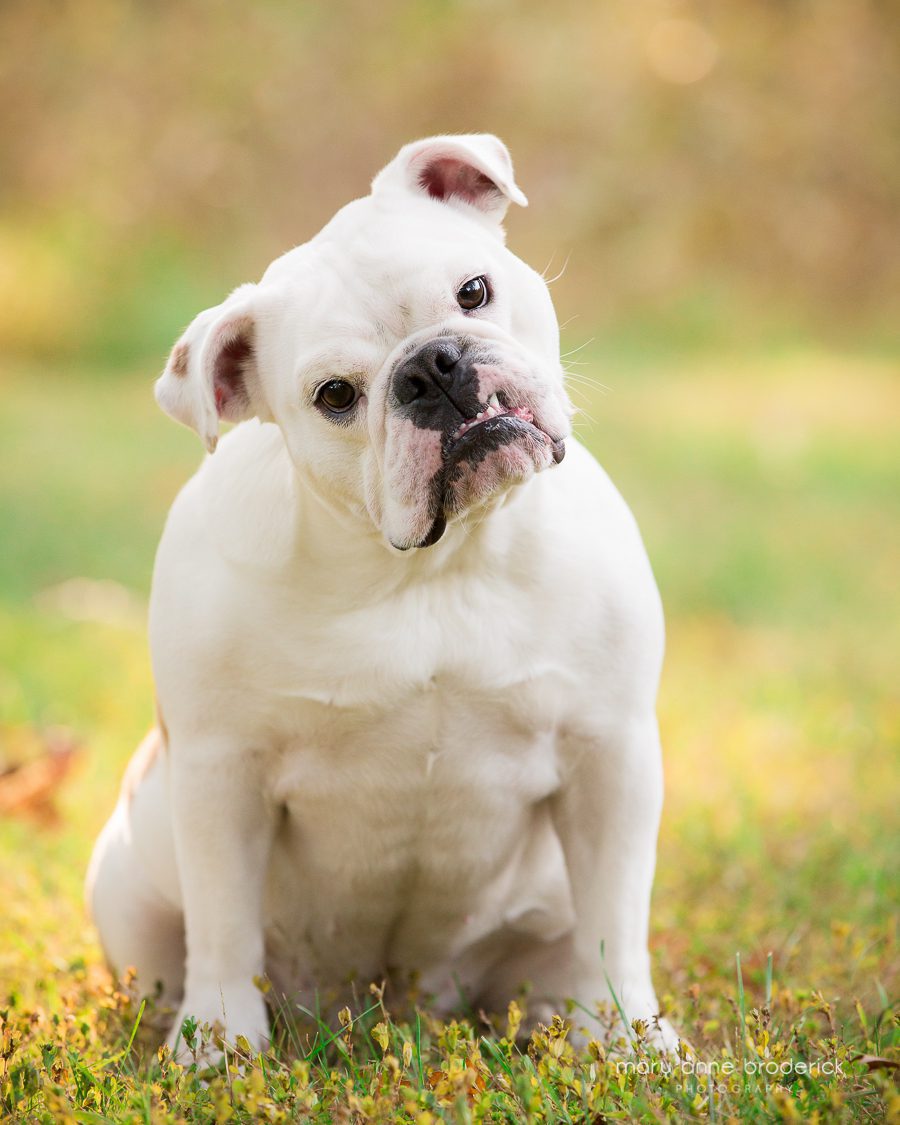 Pin It

Pin It

Pin It

Pin It

Pin It

Pin It

Pin It

Pin It

Mary Anne Broderick is a New Jersey pet photographer specializing in dog photography, cat photography and pet photography. Contact the studio at info@maryannebroderickphoto.com to book your portrait session.
View the personal pages of other pets photographed by Mary Anne Broderick here.
Leave some love notes below for Lucy.