Bella is a Portugese Water Dog who was 10 weeks old at the time of her puppy photoshoot. She was everything that you can expect from a puppy…sweet, adorable and playful.
Fun Bella Facts
Likes to hold her leash in her mouth when she goes for a walk; kind of keeping it all under control.
She squeaks instead of barking, when she wants your attention.
Bella is a flirt. She always looks like she's winking, because of a little curl of fur that covers her left eye.
Her right ear has a tendency to flip up and over. We think she just likes to eavesdrop on everyone's conversations.
Dear Bella – I loved meeting you and your family. I am happy to know you will be loved and spoiled. You deserve it. Have a happy happy life.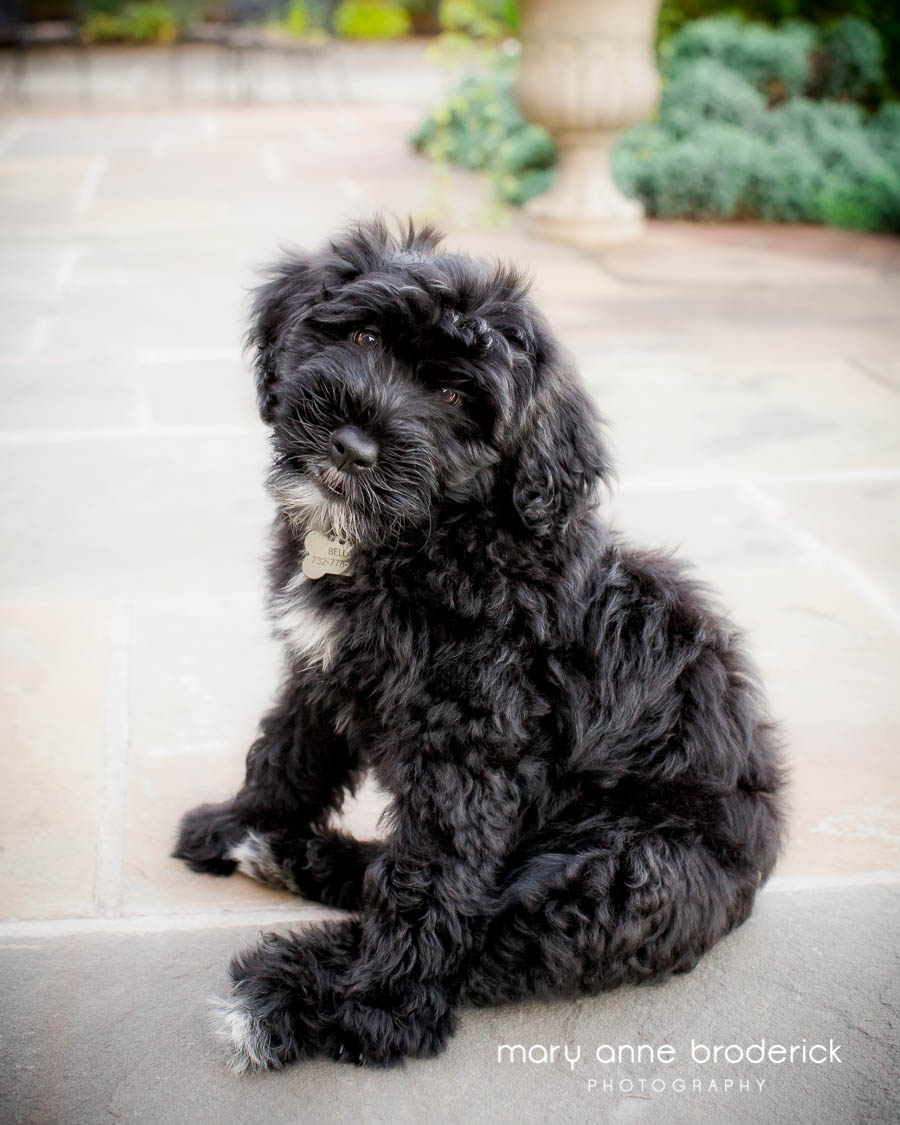 Pin It

Pin It

Pin It

Pin It

Pin It

Pin It

Pin It

Pin It

Pin It

Pin It

Pin It

Pin It

Pin It

Mary Anne Broderick is a New Jersey pet photographer specializing in dog photography and pet photography. Contact the studio at info@maryannebroderickphoto.com to book your portrait session.
View the personal pages of other pets photographed by Mary Anne Broderick here.
Please leave some love notes below for Bella.