Introducing Paisley Pearl, a 5 month old white Himalayan masking color point cat. This little ray of sunshine is bringing so much happiness to her new home.
Fun Paisley Pearl Facts
She knows she's a beautiful girl, yet she's the biggest tomboy around
Loves to play hide and seek and peek-a-boo
She has to know where her owners are at all times
Extremely playful and rambunctious
She's a purring machine
She has brought light into a home that has been dark for a long time
Has the appetite of a full grown Himalayan
Tries to block her owners from leaving the house
Her most prized possession is her catball shark that her mom bought during shark week
She's a non-stop talker – always meows
She understands English
Dear Paisley Pearl – I am so happy to have met you, your mom and Aunt. You are some of the sweetest ladies ever. You look stunningly beautiful in all of your portraits. I am so happy to know that you will be living in a home where you will be loved, spoiled and cherished. Have a happy happy life.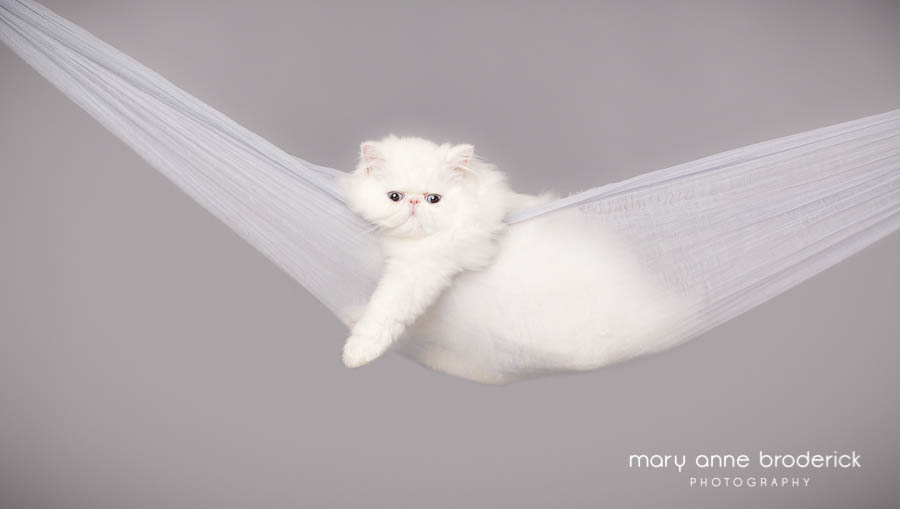 Pin It

Pin It

Pin It

Pin It

Pin It

Pin It

Pin It

Pin It

Pin It

Pin It

Pin It

Pin It

Pin It

Pin It

Mary Anne Broderick is a New Jersey pet photographer specializing in dog and cat photography and pet photography. Contact the studio at info@maryannebroderickphoto.com to book your portrait session.
View the personal pages of other pets photographed by Mary Anne Broderick here.
Please leave some love notes below for Paisley Pearl.