Opie is a "sheepadoodle" (Old English sheepdog poodle mix). He was only 11 weeks old at the time of his puppy photoshoot – I was so impressed that he was already learning his commands. He brought along his "Opie box" that his mom's students made for him and obliged us by sitting inside for a portrait. What a good boy.
Fun Opie Facts
Enjoys watching soccer with his dad.
Avid fetch player.
Loves everyone he meets.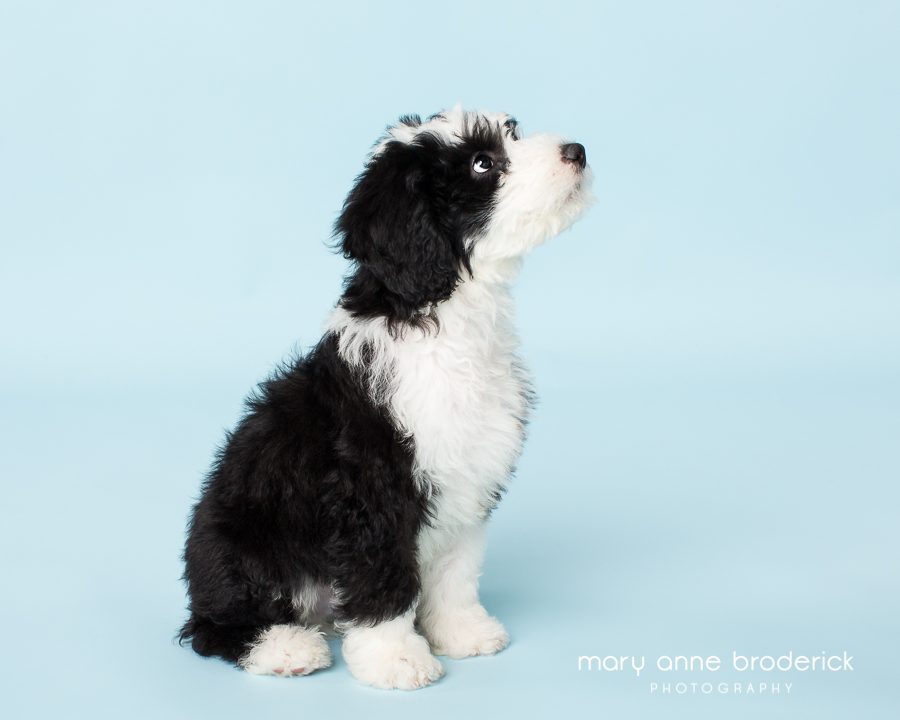 Pin It

Pin It

Pin It

Pin It

Pin It

Pin It

Pin It

Pin It

Pin It

Pin It

Pin It

Pin It

Pin It

Mary Anne Broderick is a New Jersey pet photographer specializing in dog photography, cat photography and pet photography. Contact the studio at info@maryannebroderickphoto.com to book your portrait session.
View the personal pages of other pets photographed by Mary Anne Broderick here.
Leave some love notes below for Opie.