I love Lucy. And so does her new family. This sweet little Goldendoodle puppy was just about 14 weeks old at the time of her photoshoot. She has already acquired several nicknames: Lucy Lu, Lucy Sushi and LuLu Lemon.
Fun Lucy Facts
She is a social butterfly like her mama and loves meeting new people
Loves rolling on her back for belly rubs and gives lots of kisses
She is a Yogi Doggie. She goes to yoga class with her mom and demonstrates a perfect downward dog pose for the students.
Dear Lucy – thank you for allowing me to create your portraits. You are the sweetest little girl and you are lucky to have a new best friend and wonderful family to care for you!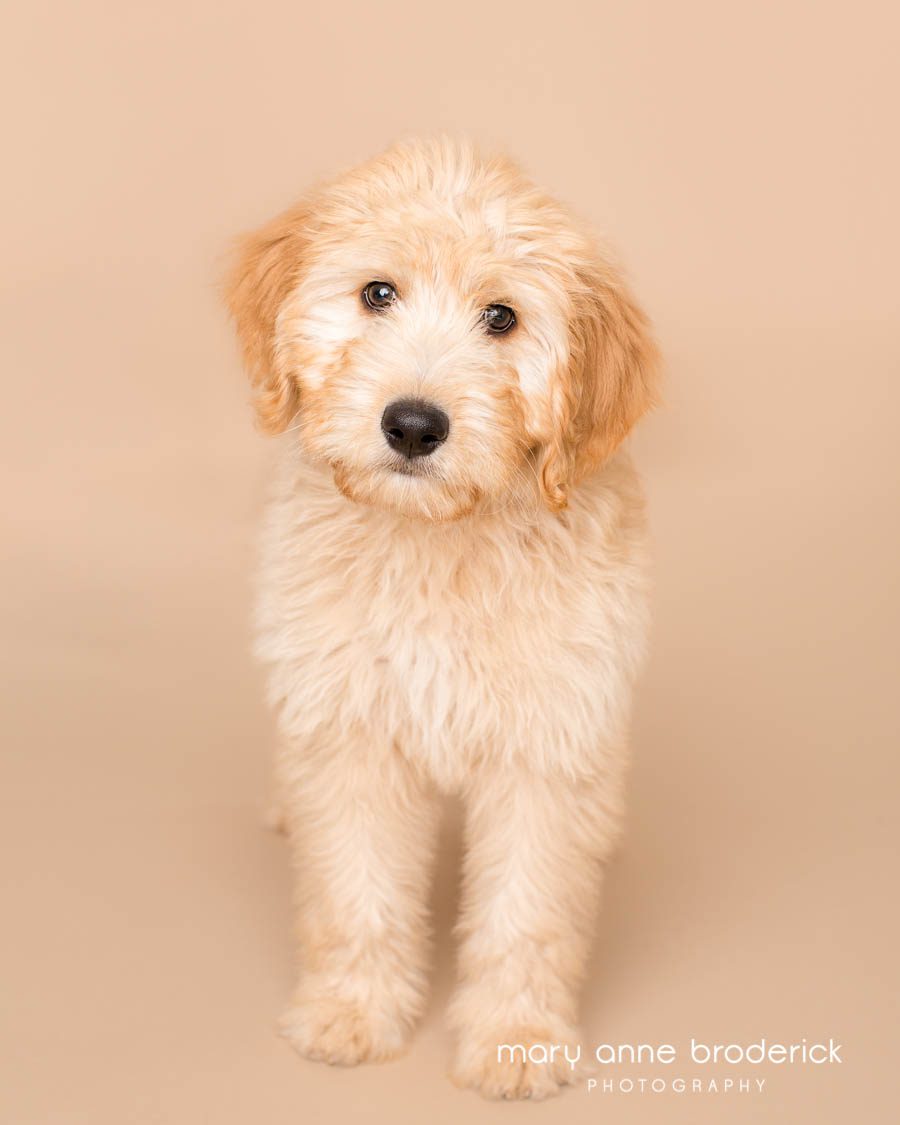 Pin It

Pin It

Pin It

Pin It

Pin It

Pin It

Pin It

Pin It

Pin It

Pin It

Pin It

Pin It

Pin It

Pin It

Pin It

Pin It

Pin It

Mary Anne Broderick is a New Jersey pet photographer specializing in dog photography and pet photography. Contact the studio at info@maryannebroderickphoto.com to book your portrait session.
View the personal pages of other pets photographed by Mary Anne Broderick here.
Please leave some love notes below for Lucy.