Two of my dog portraits were awarded merits during the 2014 Professional Photographer's of America (PPA) International Competition. These images have been accepted into PPA's general collection and will be on exhibit in Nashville in February 2015. See the press release below.
Thank you to Brady the beagle and Buddy the pug for giving me the opportunity to create your portraits!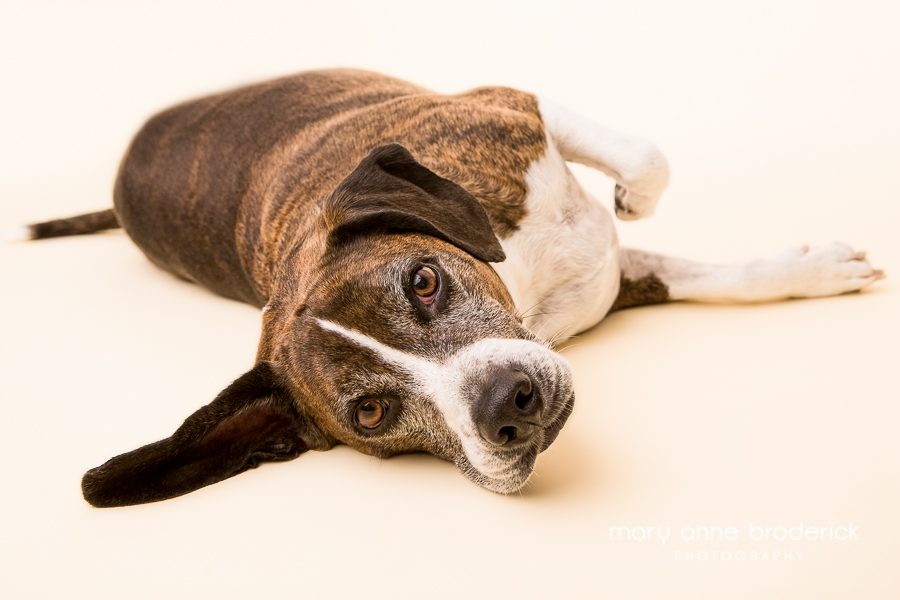 Pin It

"Brady"
"Pugs Just Wanna Be Loved"
PRESS RELEASE
Local Photographer's Work Goes to International Exhibition
Mary Anne Broderick of Mary Anne Broderick Photography is honored by peers and jurors for high-quality photography.
Millstone, New Jersey – September 3rd, 2014
Two photographs created by Mary Anne Broderick of Mary Anne Broderick Photography in Millstone, New Jersey have recently been accepted into the General Collection of Professional Photographers of America's 2014 International Photographic Competition. Broderick's work will be on display at the Gaylord Opryland in Nashville, Tennessee Feb. 1-3, 2015. This International Photographic Exhibition is held in conjunction with Imaging USA, an annual convention and expo for professional photographers and several photographic associations.
A panel of 45 eminent jurors from across the United States selected the top photographs from nearly 5,000 total submitted entries at Gwinnett Technical College in Georgia. Judged against a standard of excellence, just over 1,800 images were selected for the General Collection and 918 (roughly 18 percent) were selected for the esteemed Loan Collection—the best of the best. The Loan Collection images will all be published in the much-anticipated "Loan Collection" book and over 200 selected General Collection images will be published in the "Showcase" book by Marathon Press.
Titled "Pugs Just Wanna Be Loved" and "Brady", Broderick's photographs will be in the International Photographic Exhibition alongside other top photographic works from the competition and traveling and special invitational displays. These images constitute one of the world's largest annual exhibits of professional photography gathered simultaneously under one roof.
About PPA: 
Professional Photographers of America (PPA) is the largest international non-profit association created by professional photographers, for professional photographers. Almost as long-lived as photography itself, PPA has roots that date back to 1869. It assists more than 27,000 members through protection, education and resources for their continued success. See how PPA helps photographers be more at ppa.com.
About Mary Anne Broderick Photography: Mary Anne Broderick Photography specializes in creating images that portray the essence of your pet. From sweet and soulful to fun and playful, PORTRAITS TELL THEIR STORY. Mary Anne is a graduate of the digital photography program, University of the Arts, Philadelphia. She is also a member of The Light Room, a non-profit photographic co-op in Philadelphia.
Contact:
Mary Anne Broderick
www.maryannebroderickphoto.com
info@maryannebroderickphoto.com
267-235-7354